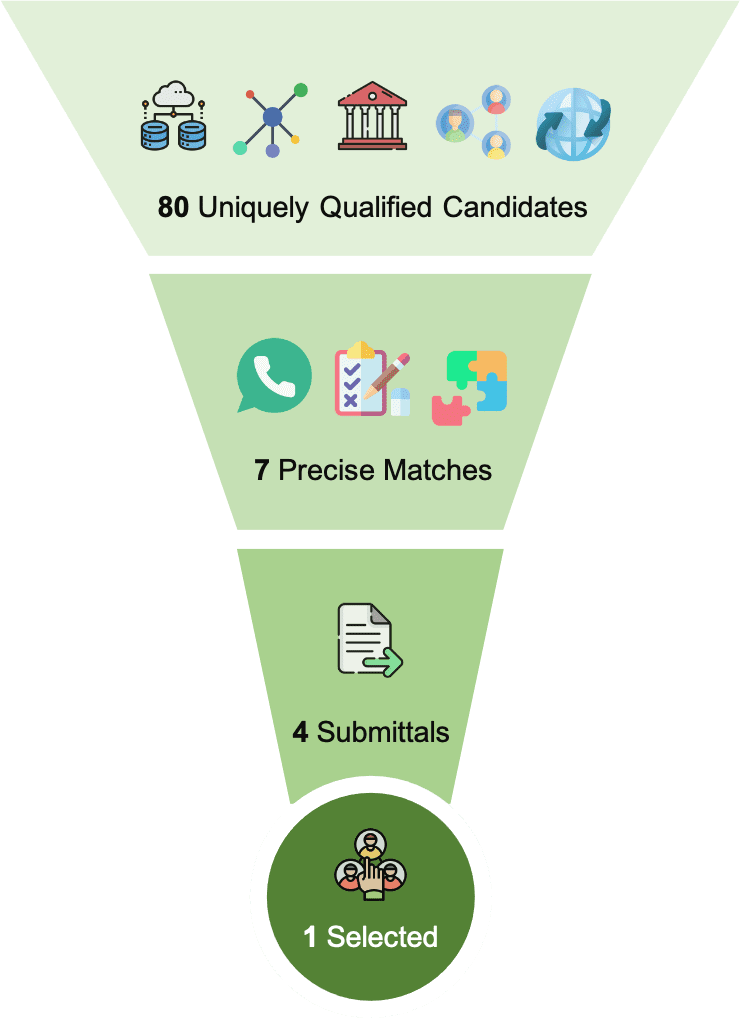 Case Study
THE PROBLEM:
PHARMACEUTICAL CONSULTING COMPANY was stretched thin internally and needed to add supplemental expertise to their team for a six-month project. With a very specific background and expertise in mind, they needed to identify an expert immediately to help.
THE SOLUTION: Our vetting team worked on an expedited schedule to provide a range of options in a matter of days. The consultant they selected was able to provide in-depth PhD guidance and expertise from recent engagements.
INTERNAL REVIEW: Without having to go through a lengthy hiring process, the client was able to seamless bring on a consultant for the duration of the project to provide additional bandwidth and expertise.
Connect with a specialist to learn more about the Experts OnTap network!