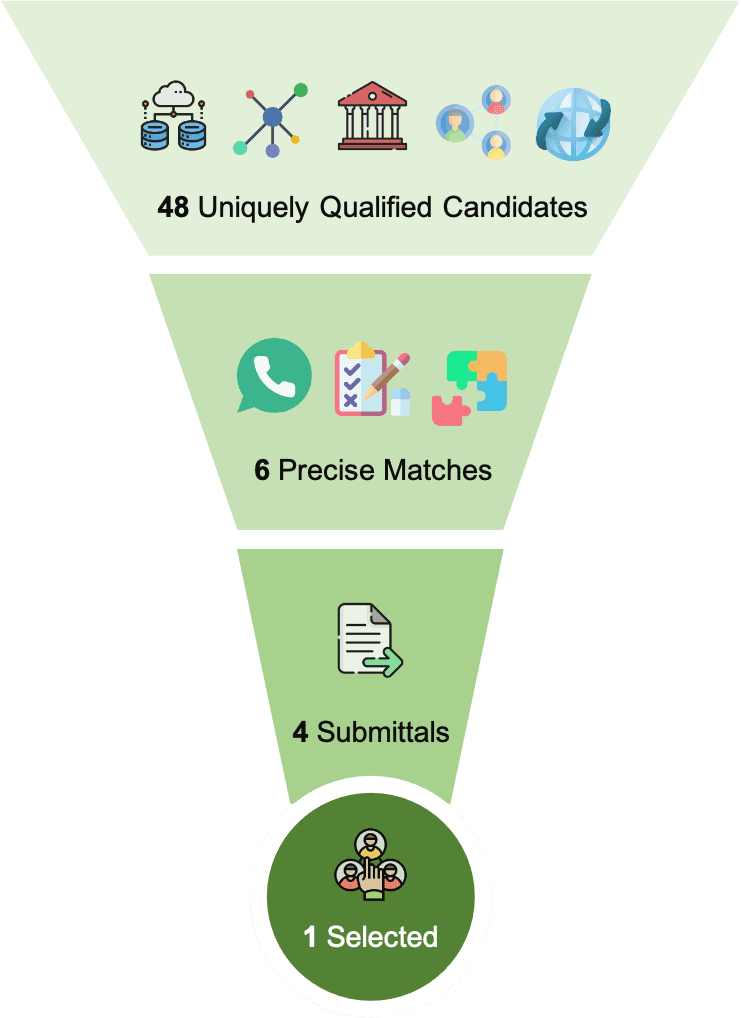 Case Study
THE PROBLEM: PLASTICS COMPONENT MANUFACTURER needed help with chemical regulatory requirements for building materials and global regulations to satisfy PROP 65 (Safe Water and Toxic Enforcement Act) requirements with regard to raw material vendor information. This specific project has unique technical requirements, timing constraints, and budgetary limits.
THE SOLUTION: Tapping our network, we identified uniquely qualified experts specializing in handling chemical regulatory requests. In a matter of days, the client was presented with qualified consultants to select from. Days later the expert was working with the client to provide immediate assistance not only handling the immediate requests, but also building out a database and process to handle future request. The expert has already handled 20+ requests, and will continue to support the client through the next year.
INTERNAL REVIEW: Without enough work and plans to hire an internal resource, the client was able to gain flexible access to a specialist who could help respond to continued requests. Furthermore, since the selected expert had decades of experience specifically in the chemical industry, the client was able to leverage best in class processes to set up a framework to efficiently handle future material inquiries.
Connect with a specialist to learn more about the Experts OnTap network!