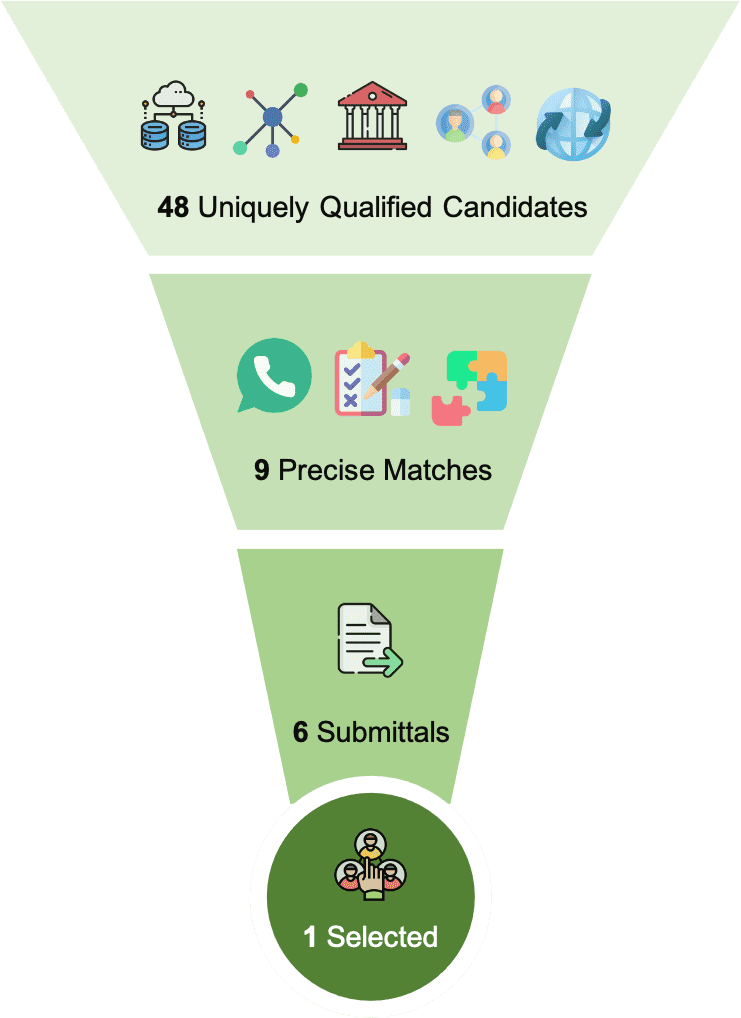 Case Study
THE PROBLEM:
GLOBAL MEDICAL DEVICE COMPANY needed to gain a comprehensive understanding of the clinical lab workflow. As they developed a new product, they wanted to gain a step by step understanding of standard testing procedures, common equipment, and insight into the most inefficient testing methods. The goal was to develop the new product to not only be more effective, but also to keep ease of use in mind.
THE SOLUTION: We were able to tap our network and identify experts working in, and managing labs conducting similar testing procedures. This enabled the client to refine the product, gain insight into the workflow, and ask specific questions about current lab pain points.
INTERNAL REVIEW: Undoubtably, two hours of expert interviews saved weeks of research. The client was able to "cut right to the chase" and get the exact input they were looking for, and then ask follow up questions and dive into areas of question or concern.
Connect with a specialist to learn more about the Experts OnTap network!