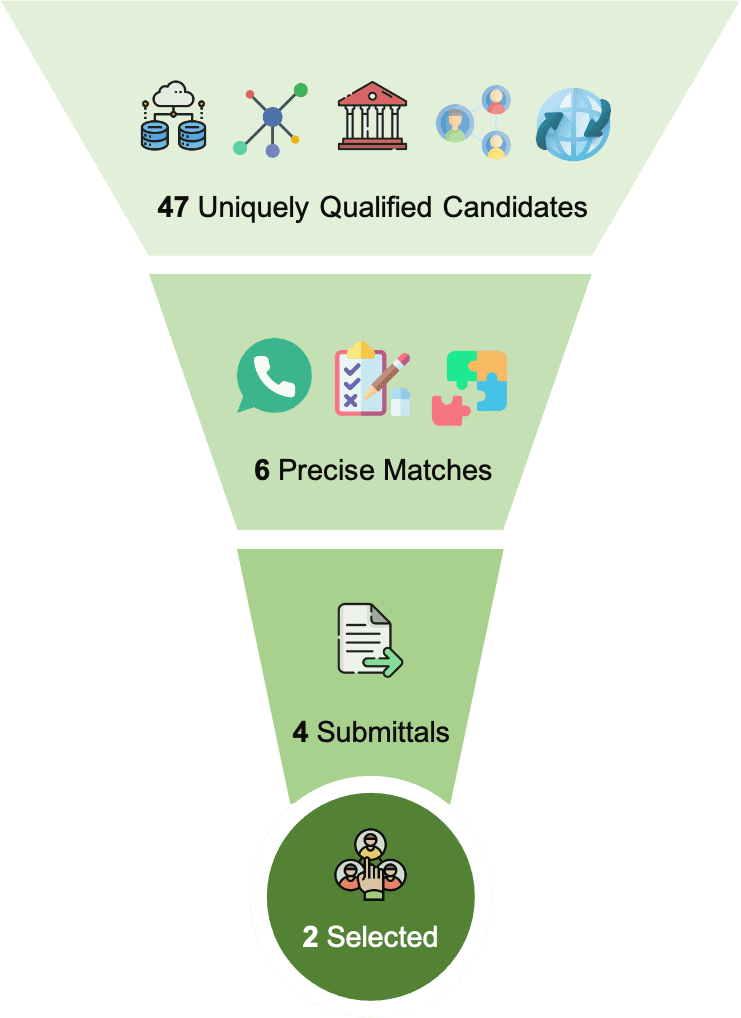 Case Study
THE PROBLEM: LAW FIRM needed an OSHA-certified engineering expert with specific experience working with automated machinery and vehicles to provide guidance and expert support on a case.
THE SOLUTION: We identified relevant experts in a matter of days, scheduled introductory calls, and enabled the client to select an elite expert witness for the case. The selected expert had significant legal experience and OSHA certifications. With this expert's unique background, the client gained access to an expert with both the credentials and niche engineering background to add both credibility and insight into their claim. The case moving to a successful close.
INTERNAL REVIEW: Using our customized identification and vetting strategy, we identified uniquely qualified individuals matching not only the technical expertise, but also the experience working on similar legal cases. Furthermore, with the restrictions due to the COVID-19 pandemic, this particular expert was able to work with the client on a more flexible schedule using online litigation techniques and "zoom court."
Connect with a specialist to learn more about the Experts OnTap network!