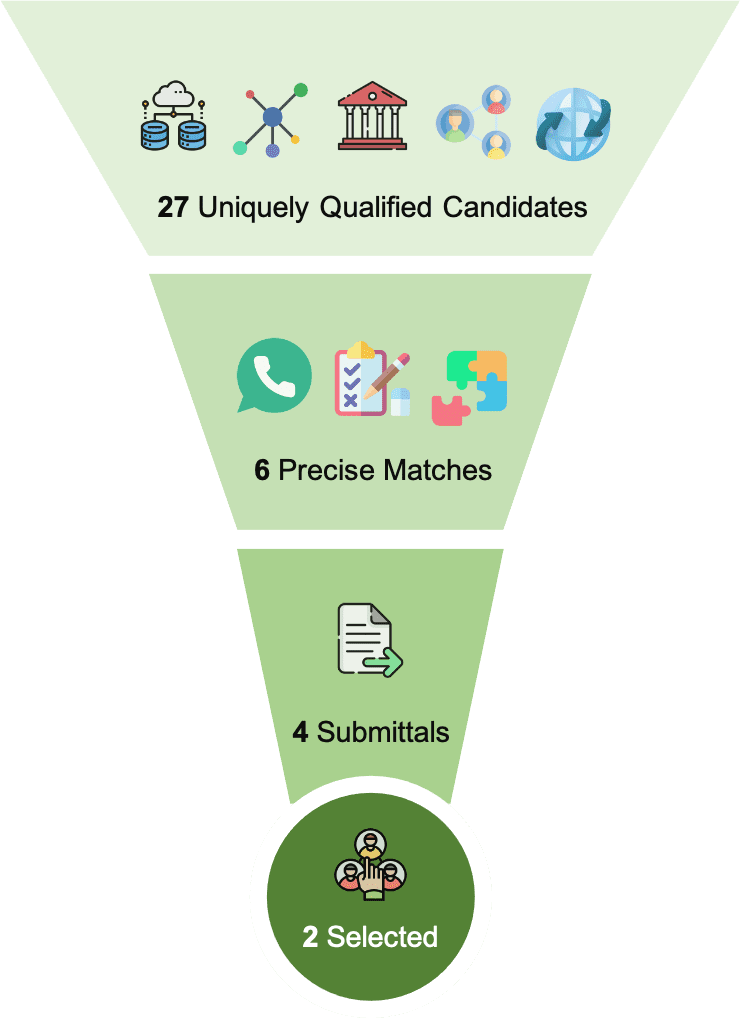 Case Study
THE PROBLEM: GLOBAL PLASTICS COMPANY was looking for insight in the diagnostics market.
THE SOLUTION: Our team identified industry professionals extremely familiar with the saliva diagnostic market to help the client strategically vet their thought process and validate the plan of attack.
INTERNAL REVIEW: The client was able to gain real-time insight into the current saliva diagnostics market and leverage lessons learned.
Connect with a specialist to learn more about the Experts OnTap network!