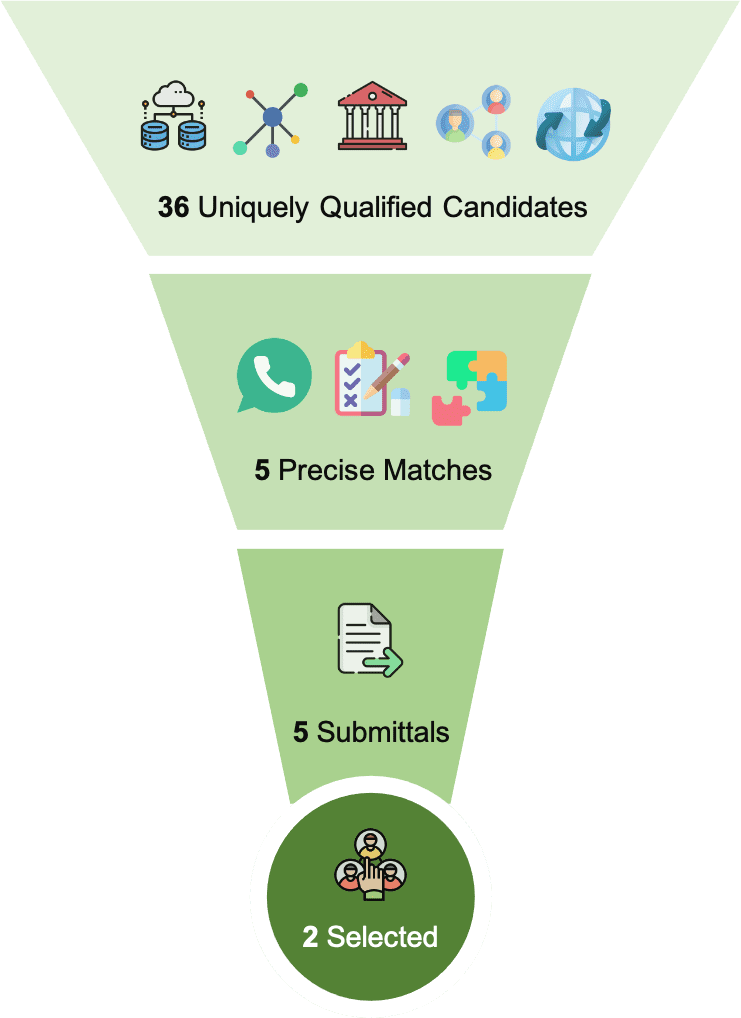 Case Study
THE PROBLEM: BIOPHARMACEUTICAL COMPANY was seeking expert guidance to understand the nuances of the Ophthalmology marketplace to explore and assess the viability of new market opportunity for a current asset. The client was looking to leverage folks with both the technical and qualitative background to systematically explore avenues that may be relevant fits.
THE SOLUTION: Our team was able to identify experts ranging from former Ophthalmologists, to former industry CEO's to provide strategic insight and guidance. The selected consultants worked with the leadership team and functional heads to provide a solid foundation and analysis of growth opportunities.
INTERNAL REVIEW: The success of this engagement was in providing on-demand advisory experts who have spent a career immersed in the nuances of the ophthalmology market to provide an unbiased review and recommendation for the path(s) of least resistance in potentially entering a new market.
Connect with a specialist to learn more about the Experts OnTap network!