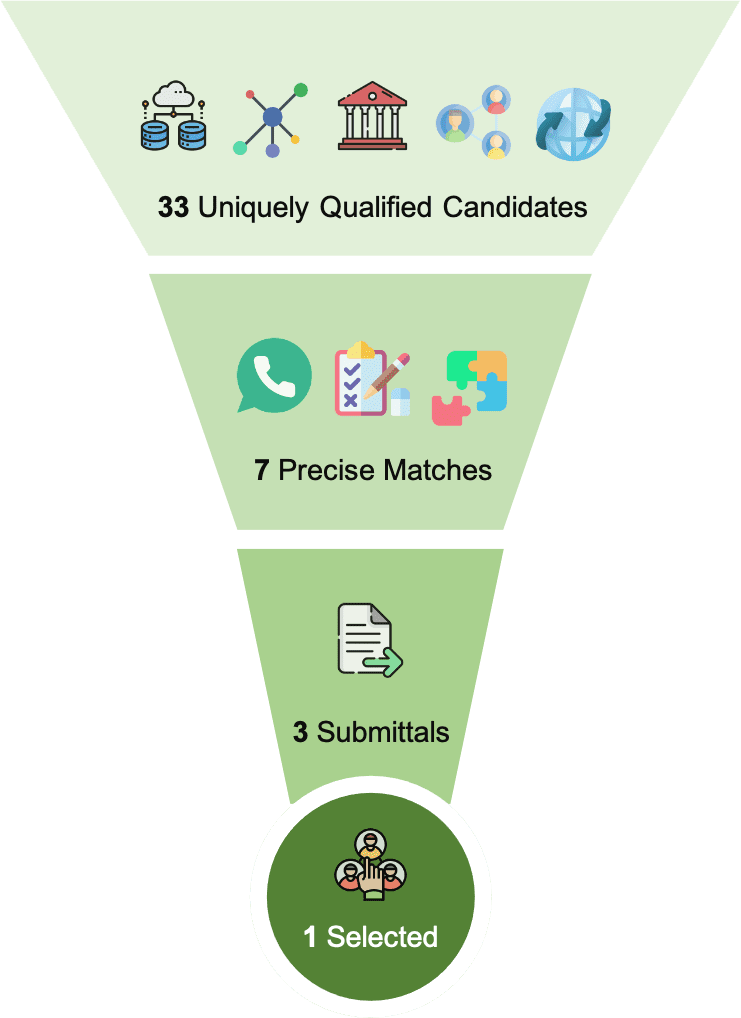 Case Study
THE PROBLEM: BLOOD DIAGNOSTIC COMPANY needed help with Quality Assurance for R&D. They were Implementing new software, and had to align and validate new inputs to augment the tasks of the current manager. Given moving deadlines and the uncertainties about how long the migration and implementation would take, the client was uncertain about adding a full time resource and was excited by the opportunity to add temporary expertise with a specific skillset in a flexible and scalable framework.
THE SOLUTION: Leveraging Experts OnTap's proprietary identification and vetting strategy, our internal team was able to provide qualified, vetted, and immediately available resources meeting the specific qualifications, and effort level the client was seeking. The selected expert provided the client with 10-20 hours of ongoing weekly support on an ad-hoc basis and client asked to retain the expert past the initial project estimate given the overwhelming success.
INTERNAL REVIEW: The client was able to leverage the expertise they needed at a fraction of the cost of hiring a full time employee. Furthermore, given the changing implementation deadlines, leveraging an ad-hoc resource with decades of experience enabled expert guidance and oversight through the implementation of a new software system.
Connect with a specialist to learn more about the Experts OnTap network!