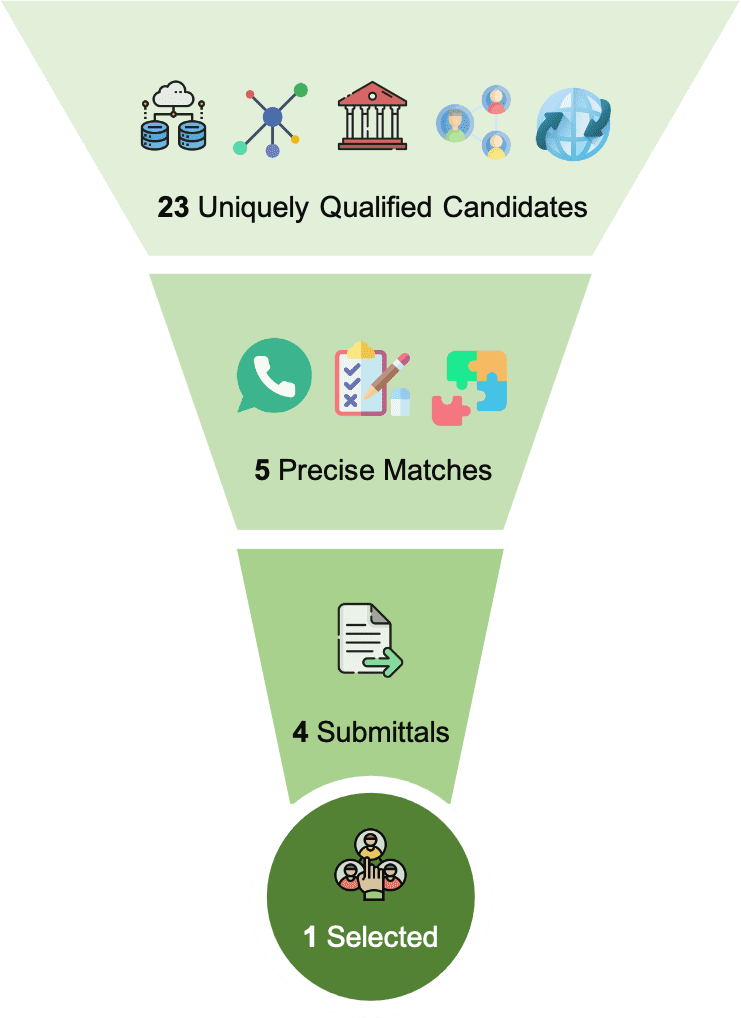 Case Study
THE PROBLEM: Exciting CANNABINOID COMPANY was interested in retaining a highly specialized expert in HPLC to enhance their novel diagnostic testing capabilities.
THE SOLUTION: Leveraging our proprietary sourcing techniques, we were able to identify relevant experts that could assist in a "lifeline" engagement model to analyze testing data and provide recommendations.
INTERNAL REVIEW: This project is currently ongoing. The success of this particular engagement was in the sourcing of highly specialized individuals in the medical cannabis industry. Although this niche was slightly adjacent to our core network, we were able to custom source and provide seamless access to the right experts.